​
"MINI" STABLE SYSTEM
Self-activated, effective and easy to use for extinguishing fires in kitchens or smaller flammable risky areas.
"Mini" stable system is suitable for extinguishing fires of classes A, B, F and it has great effect at extinguishing with a low amount of Bonpet liquid.

Advantages

System only activates when the temperature rises.

No false alarms.

Bonpet liquid is enviromentally and human friendly.

20-year lifespan with regular maintenance.

1-year warranty.

Maintenance is bounded only on switching the liquid Bonpet.
Extinguishing without sealing a premises (in comparison with CO2).
No additional damage during extinguishing and easy to clean after..
It creates a layer on surface to prevent another ignition.
Maintenance is not technically difficult.
Unlimited options for detecting and consequently extinguishing a fire in the early stages..
Easy to install the flexible pipes for detecting the fire; the fire can be detected on all the locations with high stage of fire hazard, like on inaccessible locations.
No outside factor can trigger the detector (like vibration, shock, high concentration of oil, fat or dust). .
Source and voltage cannot trigger the detector..
Slovenian product.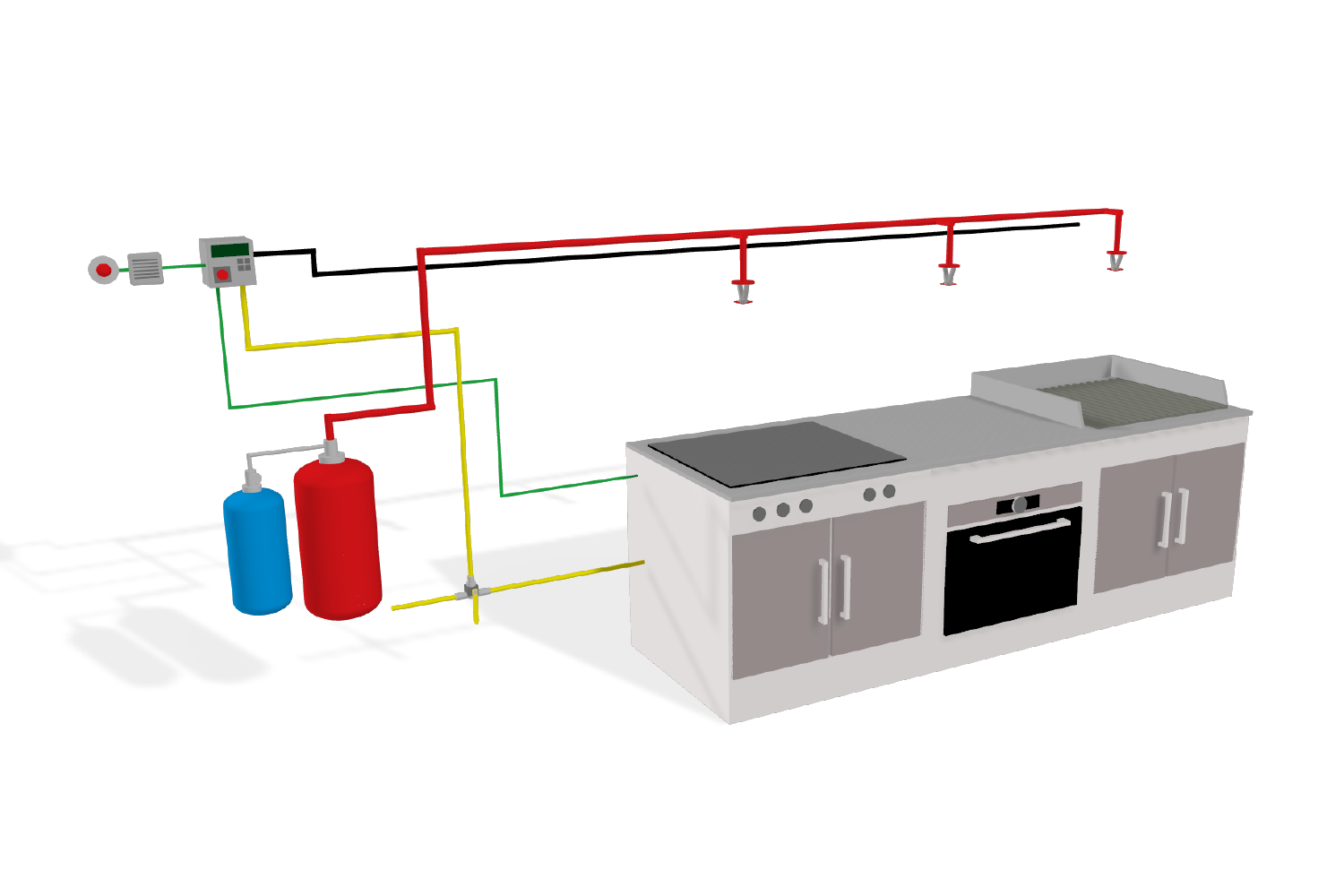 Function

It functions as a special pipe that acts like a heat detector. The pipe is flexible and elastic and it can be installed everywhere. On one end the pipe is connected to a special valve with a trap, on the other end to a manual trigger. The pipe is under the pressure of 18 bars, diameter is 6 mm. The pipe transforms and activates at the temperature of 160-180°C. In case of a fire high temperature and flames cause the explosion of the pipe which leads to a drop of a pressure in the pipe causing self- activation and extinguishing a fire.

Option of manual activation

It can be triggered by pressing on an activation button at the end of the flexible pipe. A component of the activation button is a manometer that measures the pressure in the pipe.

Pipeline

Behind the tank is a vent DN15 and behind of that vent, is a pipeline made of copper or galvanized iron or stainless steel, depending if it is installed indoor or outdoor. Pipes must be tested with a pressure test of 20 bars.

Different aplications

Mini stable system can be adapted to the needs of the customer so that, machines, spaces with engines or other working surfaces are protecte​d.

"mini" stable system: simulation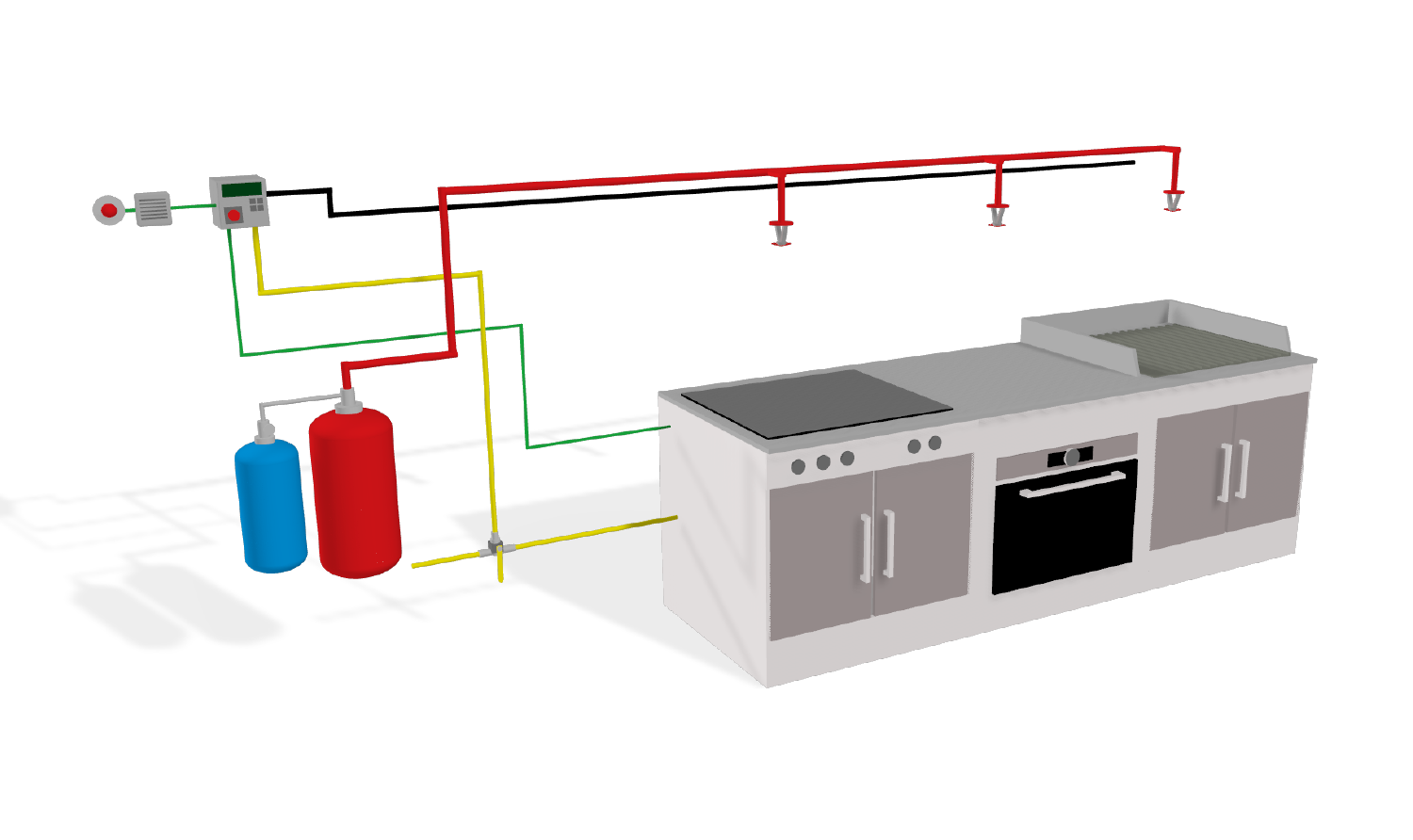 Technical characteristics
Fire extinguishing media capacity: from 6 to 12 L
Push gas capacity: from 1 to 4 L
Working pressure: max 16 bar
Duration of dispersion: from 20 to 30 sek (depends on the system)
Surface area for ideal extinguishing effect: termo block 8m2 or surface 10m2
Number of nozzles: max 9

Ensure automatic and effective extinguishing for your kitchens and smaller fire hazardous areas.
We recommend to use it in: